Galbreath Roll-Off Hoists
Galfab is a leading designer and manufacturer of equipment for the collection and transportation of solid waste and other materials in North America. Galfab Cable Roll-Off Hoists represent the legacy of founder Don Galbreath, widely recognized in the industry as the innovator of the roll-off hoist. They are known for their high-quality and reliable equipment, making them a popular choice for our customers.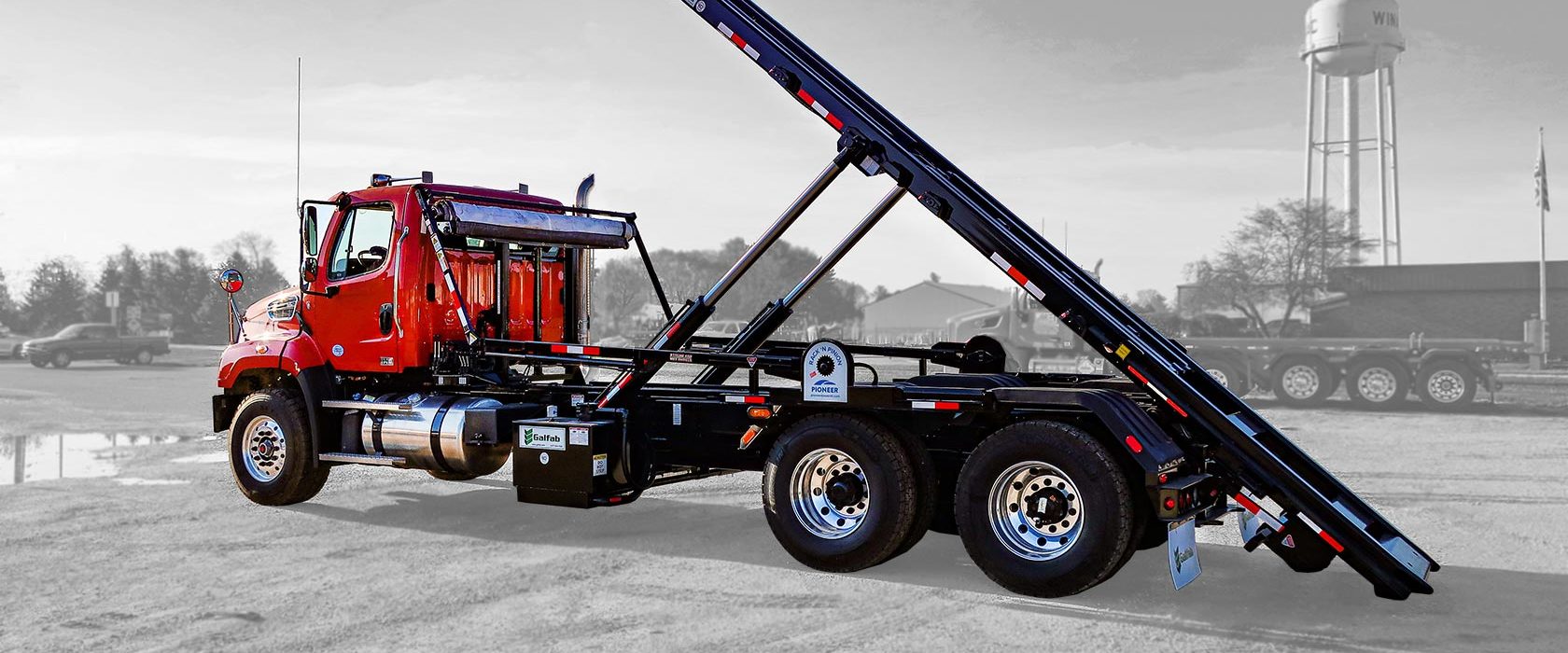 Outside Rail Hoist (OR Series)
The Outside Rail roll-off hoist is the most commonly used hoist in the industry today. Galfab offers this hoist with an 8" mainframe and 2" subframe or the very popular 10" sub frameless hoist. Available in 60k and 75k pound models to fit any application.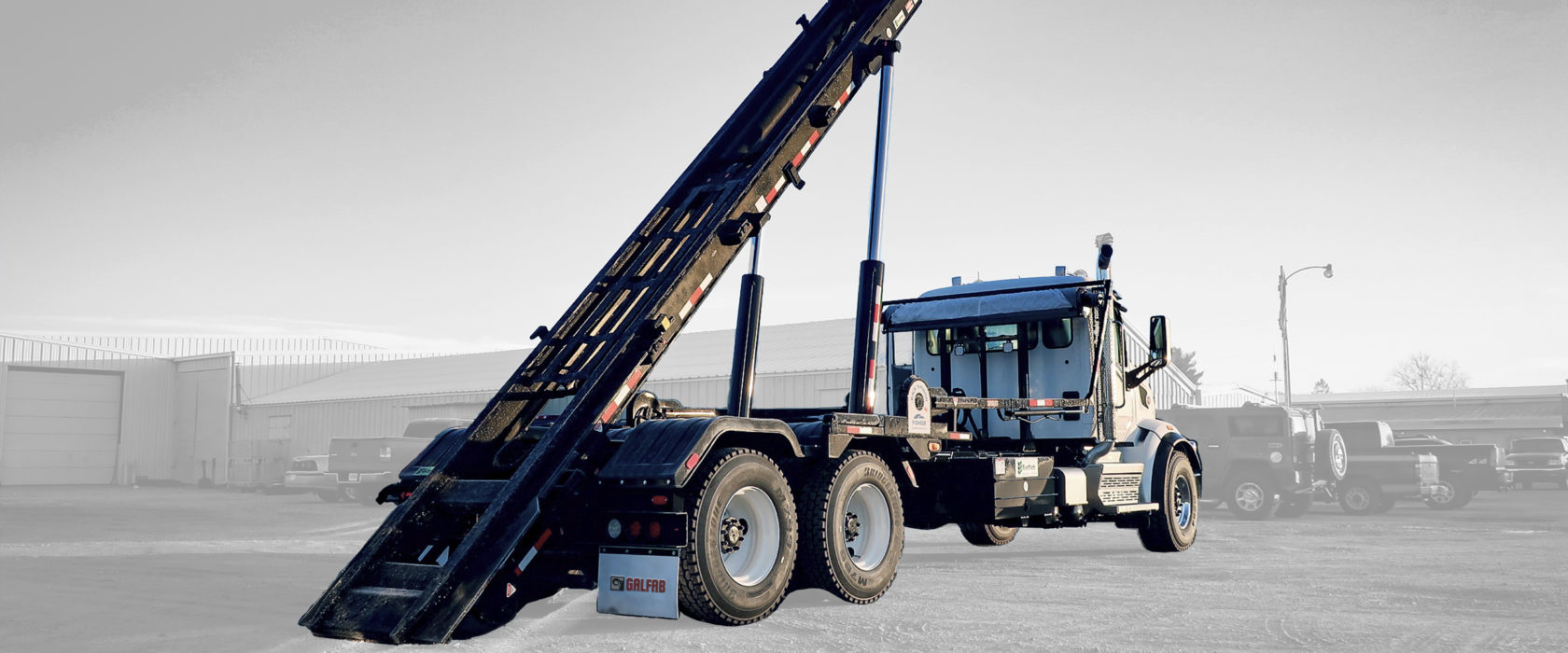 HD Outside Rail Hoist (NOR Series)
The Galfab Heavy-Duty Outside Rail Hoist is great for severe service applications like hauling scrap, off-road or oil fields. This model has a 10″ mainframe and 75k capacity making it ideal for your heaviest loads.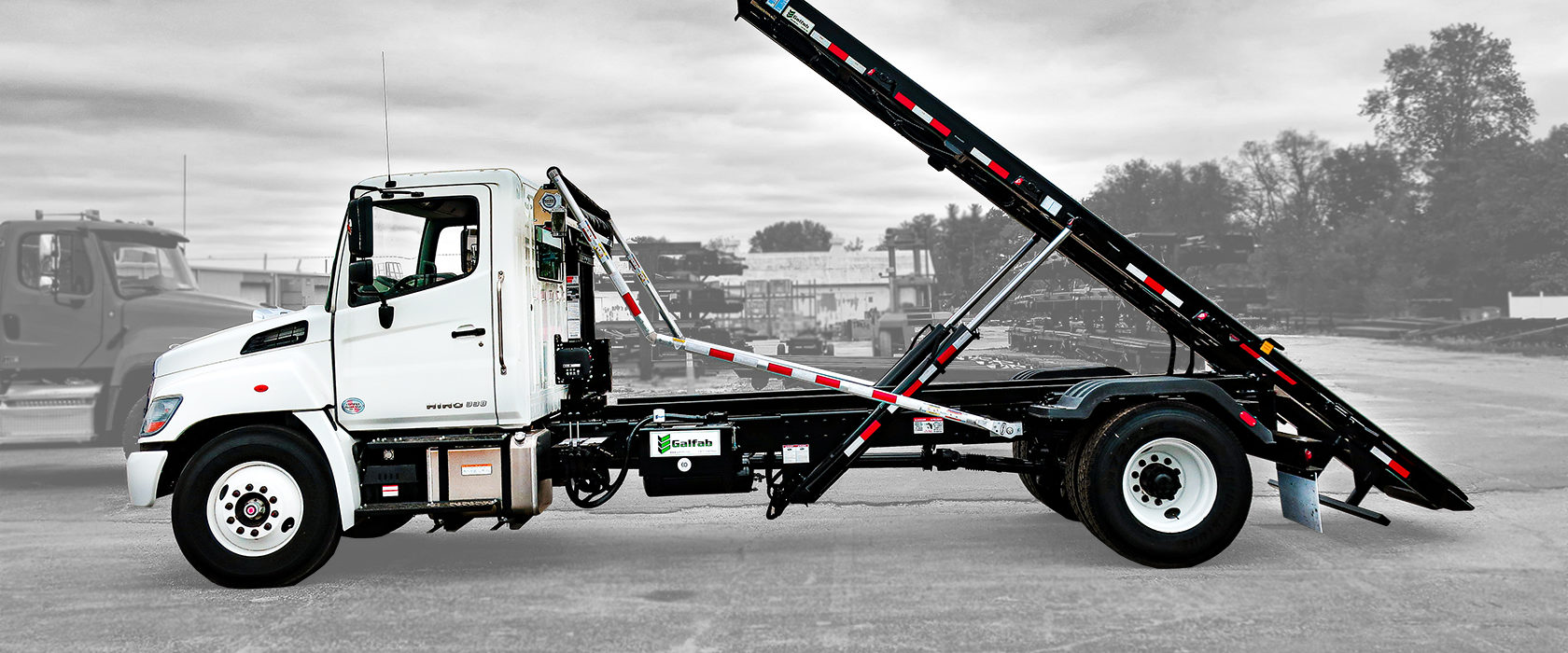 Single Axle Outside Rail Hoist (OR20 Series)
All Galfab Single Axle roll off hoist systems have outboard supported side rollers and are built in a jig for consistency and accuracy.
Location
140 Cucarola Road
Sterling, CO 80751
Hours
Mon: 7am - 4pm
Tue: 7am - 4pm
Wed: 7am - 4pm
Thur: 7am - 4pm
Fri: 7am - 4pm
Sat: Closed
Sun: Closed
Have a question? We're here to help.
Send us a message, and we'll get back to you within 48 hours, or give us a call at the number below.